Share this!
When quarantine went from 2 weeks to several months, I decided to start gardening. To be honest, I've never been good at gardening. I usually kill all my plants. I even killed a cactus, which I thought was impossible. But, I thought I would try to garden with a "shepherd's perspective." So, here's my experience and what I learned!
Since the soil outside the common life is a little hard, I decided to make a raised garden bed. And by "make," I mean…I found an old piece of furniture on the side of the road and filled it with dirt to make a garden bed. One man's trash is another man's…garden bed 😊
Then I planted some seeds and waited. I figured I would start with something easy like spinach, lettuce, radishes, and kale. I was shocked to see how quickly they grew. In less than a month, they were big and leafy. But then, I noticed the leaves started disappearing, and the remaining ones were filled with holes. A week later, my whole garden was devoured by caterpillars. And then, I even found rat droppings in the garden bed! Agghhh! My garden was becoming a buffet for all the Gardena wildlife. These were just some of the many obstacles I faced in my gardening adventures.
It's been 5 months since I started my garden. And now, it's growing very well. I've made delicious salads, kale chips, smoothies, and many other yummy things with the vegetables I've harvested. Yay!
I've also learned a lot about being a shepherd through taking care of this garden. The kingdom of heaven really is like a garden. One thing: it takes a lot of patience and dedication. There were many times where, after seeing no progress, I wanted to give up. I wished the plants could just talk to me and tell me what was going on! But instead, I had to figure it out on my own (with some help from Shepherd Google). Sometimes I feel like that with sheep. If only they could clearly articulate what's going on in their hearts. But often, they can't. So, it's my job to pray sincerely and wrestle with God so that he may give me clear direction. Another thing: it takes a lot of trial and error. It reminds me of what Jesus said in Matthew 7:7-8. "Ask and it will be given to you; seek and you will find; knock and the door will be opened to you. For everyone who asks receives; he who seeks finds; and to him who knocks, the door will be opened." When I seek God's help with sheep, then God can reveal to me what "pest" is hindering their growth. And then he directs me to the right Scriptural "pesticide" to help them. With a shepherd's love and the pro-gardening hand of God, one sheep can grow into a beautiful garden plant!
Also, springtime is planting time! So, I wanted to share some practical gardening tips that I learned from experience:
Don't over water vegetables/herbs. You want to check the soil to see if it's dry and needs water. You can do this by sticking your finger in the soil, about an inch deep. If the soil is moist, then it's still ok. If it is dry and crumbly, then you should water. Instead of lightly watering them every day, try to deeply water them 2-3 times per week.
If bugs are destroying your garden, try Neem oil. It's a natural pesticide, and it's a lot safer than using store-bought stuff. (Mix 1-quart warm water, 1 tsp neem oil, 1/3-1 tsp mild liquid soap in spray bottle. Spray regularly, not when plant is in direct sunlight).
If you get slugs, try sprinkling coffee grounds over the soil.
If you get rats, then try using essential oil like peppermint or eucalyptus oil. I put cotton balls on toothpicks and put a few drops of the essential oil on the cotton balls. Stick the toothpicks in the soil around the plants. Rats hate these smells.
Don't give up on dying plants! Just like sheep, they may just need a little extra love and patience.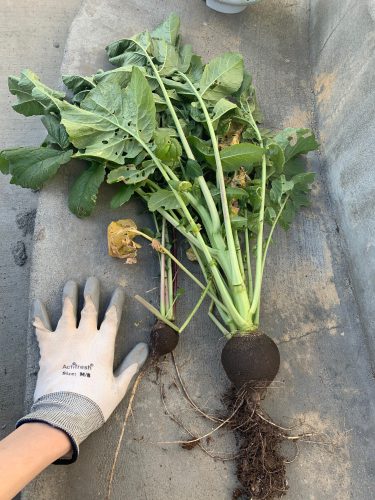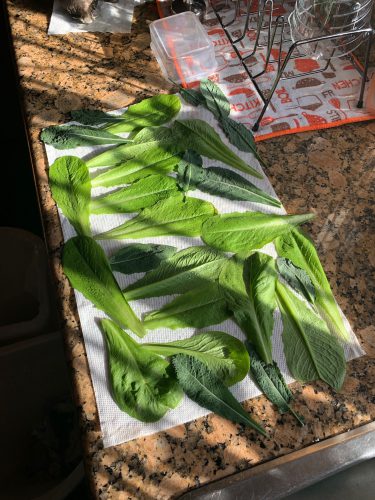 Loading Likes...