Share this!
Once my parents were going to a conference, so they had us stay at our piano teacher's house and go to a Vacation Bible School with a nearby church. The songs were amazing and I never forgot some of these, like the peaceful tune of "You have been so good to me." To this day I still sing it at random times, waving my arms vaguely in the dance motions I learned at the camp. Also "He is the Rock" – that's such a COOL song. They gave the kids a CD with all the music, but sadly, mine eventually got buried in a pile of old stuff (we have lots of that around the house).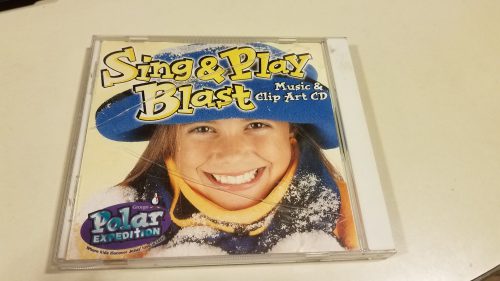 Then a few days ago, I went digging around the garage looking for some ramen (hehe), and found a bag full of all the CDs and DVDs we had accumulated during the good old days. I found this gem and immediately realized that I hadn't heard these songs in over 10 years. Youtube has some Polar Expedition songs but very bad quality, and this CD is actually $902.81 on Amazon right now (what?! I know! Absolutely insane!). Since it's not so easily available, I thought I might share these with you to enjoy. It brought back beautiful memories and made me realize that I should never forfeit that childlike heart. Instead, I should always be just as excited as I was then to know Jesus and be in His kingdom.
I did ask permission from the group that owns the copyright to these songs, and the answer is yes I can share, but only privately and only until April 30, 2021. So enjoy it while it's up! Afterward, I do have to remove the music but I hope it encourages you. Then again, these songs are licensed for live church use…so maybe after the pandemic they might turn out to be good for Singspiration. Someone come up with fresh dance moves to these, please! 😛
Question: What are your favorite Singspiration songs, maybe from your childhood or from the ones we've done so far? Do you have any new song ideas that would be good? I think my favorite was our very undignified dance for the song "Undignified" LOL. (Thank you for coming up with that one, Jean!)
As a side note, I played these songs on our dusty old radio and just danced clumsily around – if anything, at least I got a good workout from these haha.
Also praise God for the glorious conference! He blessed us so powerfully through the messages and testimonies, even through Zoom. Thank God we can still hold a conference even during the pandemic 🙂
Loading Likes...