Share this!
Yesterday we were hungry so my dad made that traditional late-night snack that makes everyone's eyes brighter and everyone's stomachs rounder – ramen!
My dad is a ramen expert, at least to us – he has vast experience cooking it for many people, since he lived in the Common Life. I can just imagine him and a lot of other shepherds gathering eagerly around a huge pot of savory noodles. He told me that when they ate ramen, they would each grab a generous helping, drop it in their bowls to gobble up, and then reach in with their chopsticks for more. If you weren't fast enough, you'd go hungry! It was so tasty that literally, no one would say a word – everyone was so busy eating. My dad always says that God made food taste so sweet to their tongues during that time, and since then, ramen has never tasted the same for him, even to this day. Man – the wonder and joy of having new life in Jesus!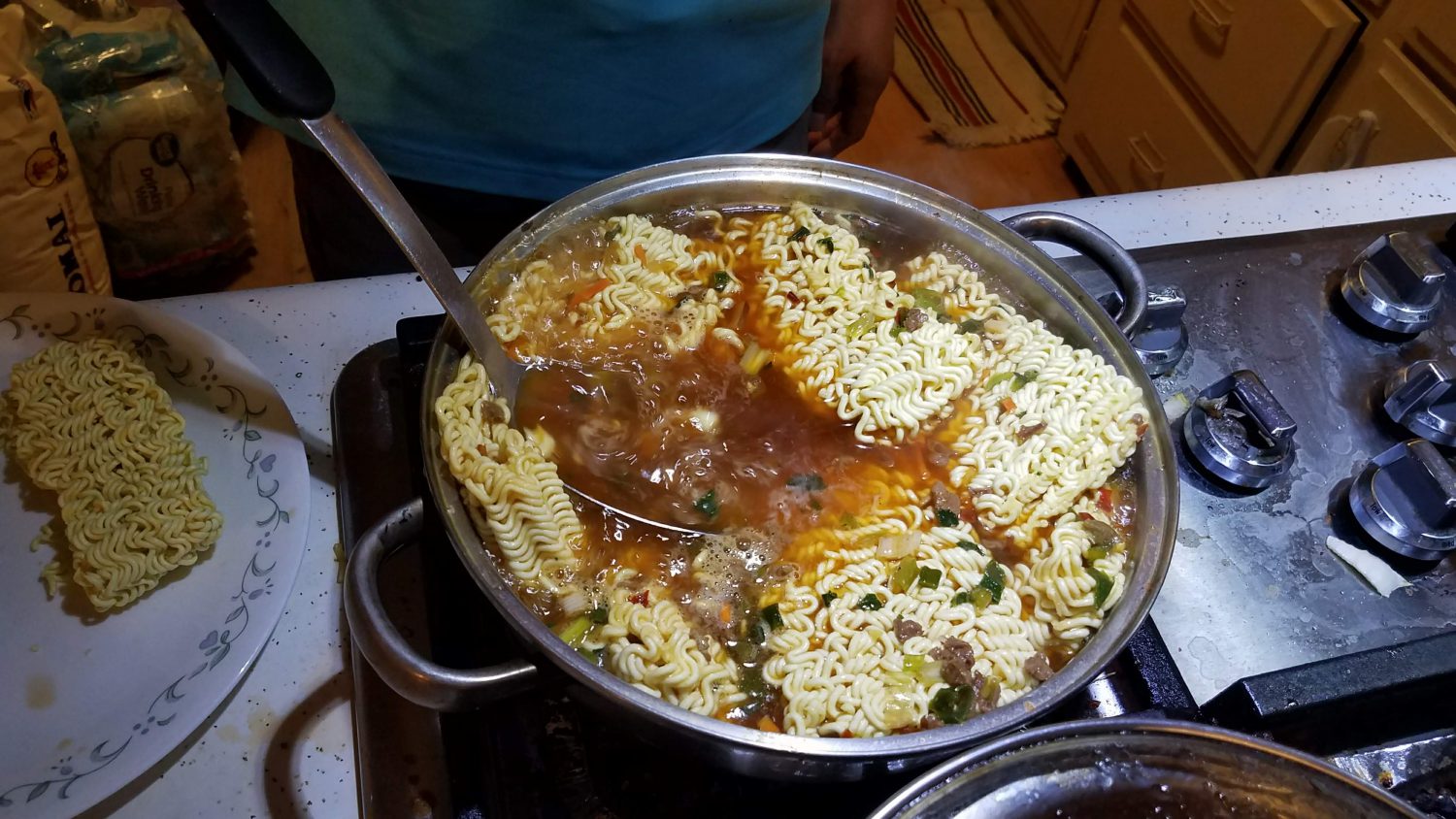 Ramen never tastes the same when I make it, certainly. Instead, my version is incredibly watered down. My dad knows just when to stop cooking so that the noodles stay springy, instead of becoming soggy and lifeless. And the smell! You can even smell it from outside, and it always brings my siblings zooming right out of their rooms. I don't know if you've ever tried Jin ramen or Shin ramen, but try it – that's what I grew up on, and the vivid, spicy aroma soaring out from the kitchen into the summer night air is a wonderful childhood memory.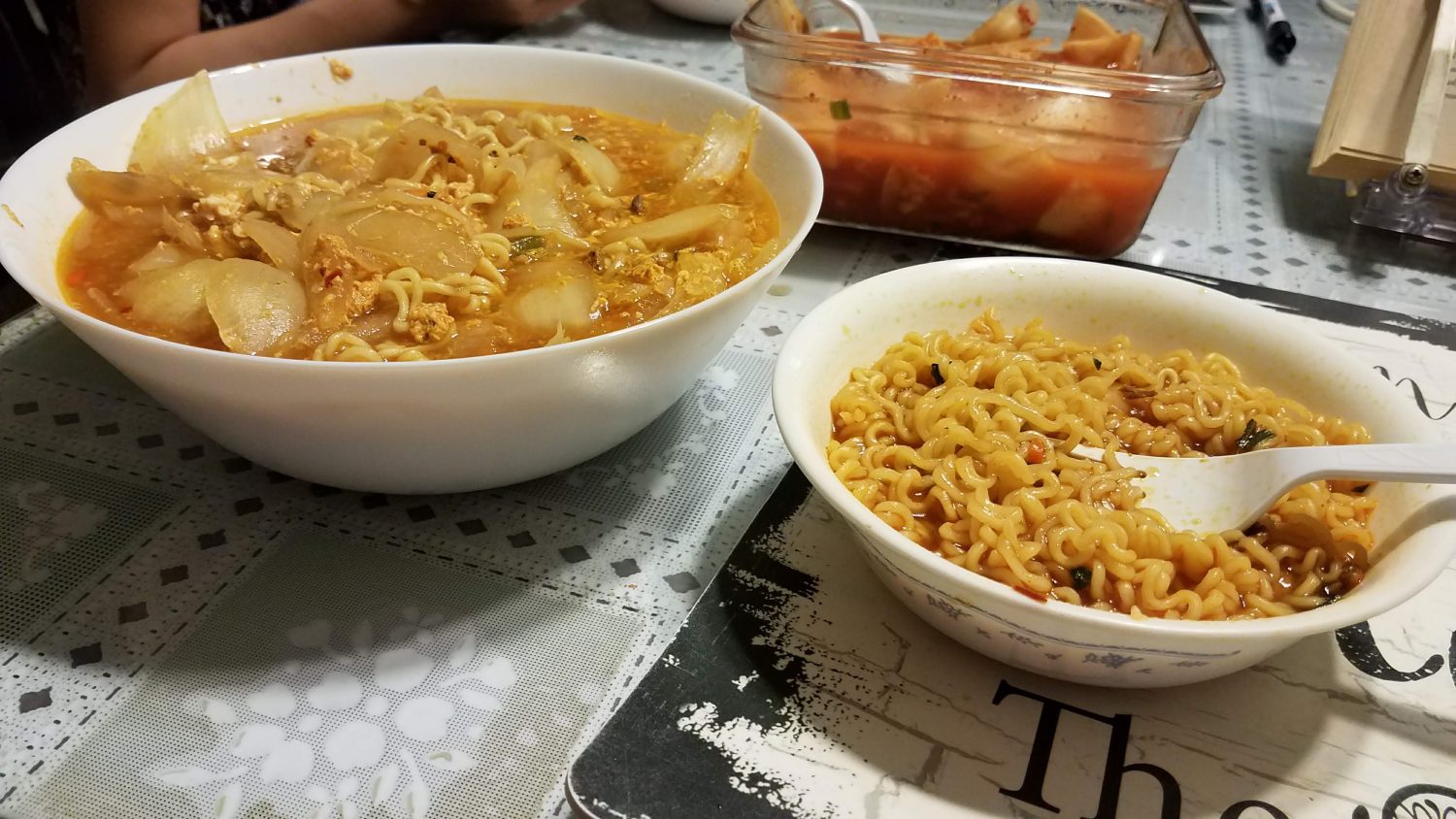 I should mention that while attempting to help, I committed a dastardly crime that my dad will never forgive me for – I threw away the "empty" bags after we had removed the noodles, soup base, and vegetable packs. I had no idea that they still contained a lot of broken noodle pieces, and I threw away four bags total! It was an utter tragedy. All the crumbs! The crumbs are gone! Noooooo. I won't live this down for a million years, I think. My dad will probably talk about it even when we're all in heaven, cooking ramen for the angels: "There is this one sin that cannot be forgiven…"
Loading Likes...