Share this!
Did you know that tucked within the huge campus of CSULB is a secret Garden of Eden? Well, it's not so secret, since it's open to the public. However, not many people know of its existence. I'm talking about the Earl Burns Miller Japanese Garden. It's been on the campus since 1981, and it's free to visit for students and non-students (calling all shepherds from other campuses!). However, you do need to make a reservation, which you can do here. You can easily make reservations for the same day.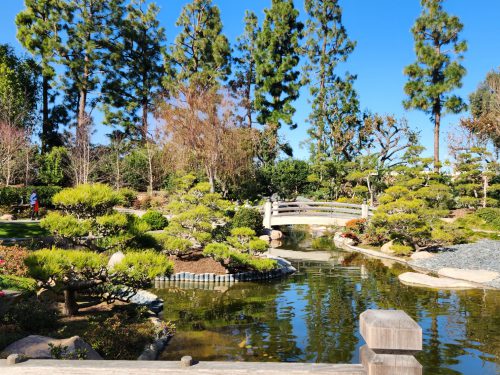 Oddly enough, in my old life, this used to be my sort of "prayer" spot. Studying the Bible with my shepherd made me think a lot about life. I would come here during my lunch break and talk to God, sometimes writing in a journal and thinking about the verses from the Bible study that week. I remember one time when I was feeling very discouraged, I went there and asked God for help. About 20 minutes later, while I was still sitting on the rock by the pond, my shepherd texted me and asked if we could reschedule our Bible study for that afternoon instead of our planned time the next day!
Today, this spot is still a special place for me. I call it the Garden of Eden because when you step out of the busyness of campus life and into this little oasis, it reminds you of how perfect and beautiful life was in the beginning. I like to sit on one of the rocks by the pond and watch the big koi fish peacefully glide through the water. Then, the ducks float above them in harmony, looking for some worms or algae to munch on. Hummingbirds fly above, playfully chasing each other. Even the flies (and sometimes mosquitos) seem to have their perfect place in this garden. And then there's me, observing it all in awe. Sometimes I even talk to the ducks and fish, telling them how beautiful and amazing they are. I like to imagine what life was like in the garden. And what it will be like in the resurrection when the earth is restored!
So, if you haven't been here yet, you should definitely check it out! Here are some pictures to convince you.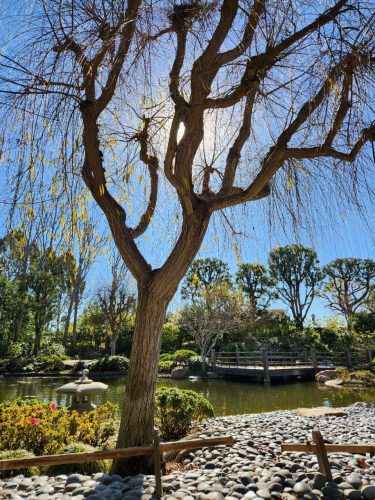 Loading Likes...