Share this!
This conference allowed me to feel at peace and relaxed, as the name of the conference suggests, "He makes me lie down in Green Pastures." I was reassured through one person's testimony at the conference how she dedicated her time doing God's work even though she could be studying and in the end she ended up passing her classes!! I was really reassured because my mentality was that if I don't use all of my free time studying or reviewing for my classes, then I will fail or fall behind. But thankfully, I am proud to see that this is not the case! Many messages and testimonies from different colleges have encouraged me and inspired me to follow them, to pick up my cross and SERVE THE LORD! Seeing how others had the guts to reveal and share their personal testimonies encourages me to do the same!
But ultimately, what the conference has shown me was that NOW WAS THE TIME FOR ME TO REPENT AND TURN BACK TO THE LORD. Currently, I am living for myself because I want to satisfy my fleshly desires, one of which is to have fun, whether it is through playing video games, surfing the internet, or using social media! Another passage that stood out to me was Psalm 23, David's song about Jesus being our Shepherd. Sarah talked about the fearful nature of sheep, how they are easily frightened and can never relax as they are always watching their surroundings for any signs of danger.
When a shepherd first meets a sheep, the sheep will naturally run away or avoid the shepherd, for the shepherd is a stranger to the sheep. But with time, as the shepherd spends time with the sheep by soothing him during storms, guiding them through the day and night, and protecting them from the predators and dangers around them, the sheep begin to trust in the shepherd! When they develop a deep bond with each other, they trust their lives to their shepherd, who in other words is Jesus! Only then will they be able to LIE DOWN IN GREEN PASTURES AND EXPERIENCE PEACE AND HAPPINESS, even within this world full of persecution and challenges.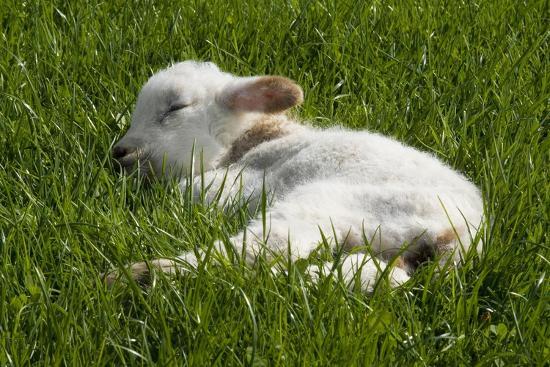 I was a fearful sheep, when I first began studying at USC, I struggled very hard and was suffering from many panic attacks and mental breakdowns. I was scared and I felt so lonely and didn't have anybody to talk to! My parents couldn't help me, for they didn't understand how college life was like. I didn't bring my problem to my siblings, for I didn't want to scare them. MOST OF ALL, I didn't want my FRIENDS to see how I was struggling because I didn't want to make a bad impression on them and to show them how weak I was, and, ultimately, lose them as my friends. This was how my life was at the beginning of USC, until God sent me back to Jessica for Bible study.
Originally, I studied the Bible with Jessica since the summer of 2018 and during that time I learned a lot about the Bible. But I didn't really commit myself to God at the time, since I was hesitant to give my life to God. When my Summer Bridge Program at USC ended, I stopped coming to bible study because I thought it wasn't worth taking the time out of my remaining summer vacation to go to USC and study the Bible, for I thought that it will be better if I wait until the fall semester starts as it will be more convenient for me. But that was a terrible attitude, for it meant that I wanted to be lazy and live a complacent life, which is not fit for the children of God.
When God guided me back to Jessica for bible study, I was so touched by the passages I studied in the book of John! In fact, I always looked forward for future bible study sessions with Jessica during my first semester, because those sessions put me at peace and isolated me from my school life. Thankfully I could see the truth that ultimately without God I am lost, weak and scared. I was encouraged by this wonderful message and truth in Psalm 23 that Jesus will protect me and guide me throughout my life, which diminishes my fear of studying at USC. Through this conference, I now see God as my shepherd, for He is the one in control of my history and plan, understands the sorrows and problems I face in my life, and makes an effort for me to become a strong and loyal servant for HIM!
Thanks to this conference, I will dedicate myself to live and serve the Lord, despite what my flesh desires or wants. Everything that I have, my life, blessings, time, everything, belongs to God! I will now find my source of happiness and peace in Jesus and not in material things like video games, the internet, my friends, etc. In this new semester I will dedicate myself to finding God's lost sheep, just as he found me so that others may have a chance to experience their good shepherd, Jesus, leading them to calm waters and green pastures.
Loading Likes...