Share this!
Serving God is fun, action-packed, and dynamic! But cooking, on the other hand, is not. So, if you're like me and need some quick and fail-proof recipes, here's a good (and tasty) one. My boss at work shared this recipe with me. And when she first described it to me, I was both shocked and a little hesitant about the ingredients. But this last week, Shepherdess Inez bravely put it to the test at Common Life. And the verdict: delicious and easy! So here you go! I'm sure there are many modifications that would make this even tastier as well.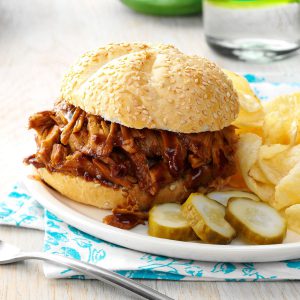 Step 1: Some kind of pork. We used a pork loin.
Step 2: 1 can of soda. (We used some dark cola or something. But you can also use juice, broth, etc.)
Step 3: Put them both in a crockpot on low heat. Leave it for about 6 hours. Or high heat for a shorter period of time.
Step 4: Take the pork out, shred it, and add BBQ sauce (amount depends on your preference).
Step 5: Throw that deliciousness on a bun and eat up!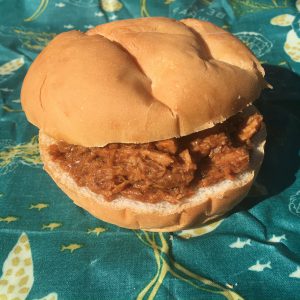 While I was eating this tasty sandwich, I also thought about the spiritual message here. Adding a can of soda to a pork loin in a crockpot definitely seemed like a strange and unlikely combination. Likewise, sometimes God's instructions don't make sense. But the end result is actually quite wonderful. When I obey God's directions and go beyond my own understanding, my life of faith can also be really wonderful!
Another thing: the slow and steady cooking process reminded me of how God works in one person's life. Often, I have this expectation that sheep will sincerely repent after 1 month of Bible study. But in reality, God's grace is usually like cooking a pork loin in a crockpot. It takes time. Even when I can't see what's going on, surely God is working in students' hearts one Bible study at a time. Praise God for this delicious and spiritual recipe!
Loading Likes...