Video: kungpaochicken
Here is the recipe for Kung Pao Chicken🐤! I did not make the video but found one online that's exactly the same as how we would make it. Since the video is in Chinese, I translated the subtitles for everyone 😊
There are a lot of different ways to make this, and people like to add other things (cucumbers, carrots, etc.) in it for better taste. Personally, I like the version that has only chicken and peanuts in it, but feel free to add other vegetables!
Once you have all the ingredients, this dish is actually very quick and easy to make! It is also great for lunch or dinner, or even breakfast if you want lol. My mom likes to make it super spicy… but it doesn't have to be spicy! I think it really depends on the kind of dried red chili you are using. If you prefer it mild, make sure that your red chili isn't that spicy. It is still important to add it because that's what gives the chicken flavor!
Ok! So here are the ingredients you would need to make delicious KPC:
Main ingredients:
Chicken thigh: 1 piece
Peanuts: 60g
*Ginger: 15g
Garlic: 15g
Green Onion: some
Dried red chili: 10g
*Sichuan Pepper: 3g
Oil: 50g
Chicken Marinade:
Salt: 1g
Sugar: 1g
Soy sauce: 10g
Cooking wine: 10g
water: 10g
*Starch: 5g
Oil: 5g
KPC Sauce:
*Chinese Vinegar: 30g
Sugar: 20g
Salt: 1g
Cooking wine: 5g
Soy sauce: 10g
*Dark soy sauce: 5g
starch: 5g
Steps:
Cut the chicken thighs into small pieces. Place into a bowl. Add salt, sugar, soy sauce, cooking wine, water, and starch.
Mix well. Then add oil. Mix again. Marinate it for 20 minutes. (*Have to add oil after everything else has been added)
Add some oil to the pan. Medium heat until oil is hot, add the peanuts. Fry for 10 minutes over low heat. Then set aside the peanuts, we will add then back later, otherwise it will not be as crispy.
Add some more oil to the pan (if necessary). Heat oil (high heat from now). Add chicken, stir fry until you see the color change. We don't want to fully cook it yet (~80% cooked is enough). Take it out and set aside.
In the same pan, add ginger, green onion, sichuan pepper and red chili. Stir fry until you can smell the flavor. (don't fry the green onion too much, we don't want black onions in our dish😌)
Add chicken!
Add KPC sauce to the pan. Stir fry over high heat for roughly 10 seconds.
Add the peanuts, stir fry for a few more seconds.
Some important tips: 😉
It's not necessary to weigh all the ingredients to get the exact amount. You can just eyeball it! As long as it's a reasonable amount, there shouldn't be an issue…
Ginger: If you are allergic to ginger, you don't need to add any! It's just for flavoring, and personally, I think it tastes the same with/without ginger.
Sichuan pepper: This is not black pepper! Here's a picture of it👉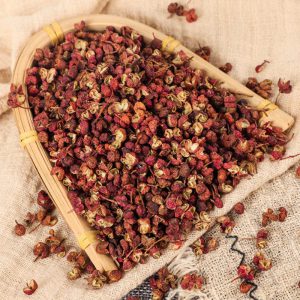 If you don't have Sichuan pepper, then go on without it 😄 This is also for flavoring. We usually add Sichuan pepper, dried red chili, ginger, and garlic to make the oil more flavorful! (Like the dried red chilies, they are not to be eaten!)
Chinese vinegar: This is also called black vinegar. Very important ingredient! But I've heard that you can replace with this balsamic vinegar. Here's a picture of it: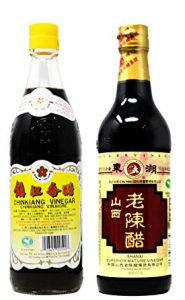 Dark soy sauce: Yes, dark soy sauce is different from soy sauce because it is darker😂 Usually, light soy sauce and dark soy sauce are used together to get a balance in saltiness and color. You can use normal soy sauce if this is not available, the color will just come out lighter, but wouldn't make much difference in the taste.
Starch: Adding starch thickens the sauce, so KPC will not be too liquidy.
So that's it, shepherds! You can make delicious KPC even from home! It is a little more involved, but you can make a lot at one time and just store them in the fridge. Pack it in a lunchbox along with some rice and bring it on the mission field! It will keep you energized for God's mission and fill you up so you can feed more hungry sheep the words of God!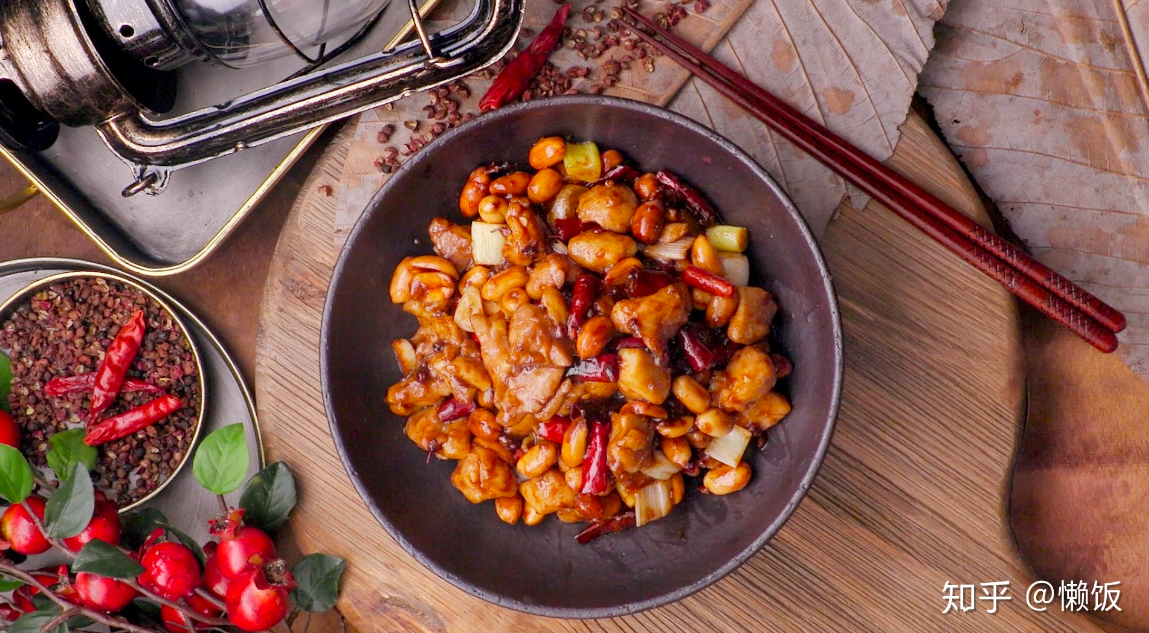 Loading Likes...